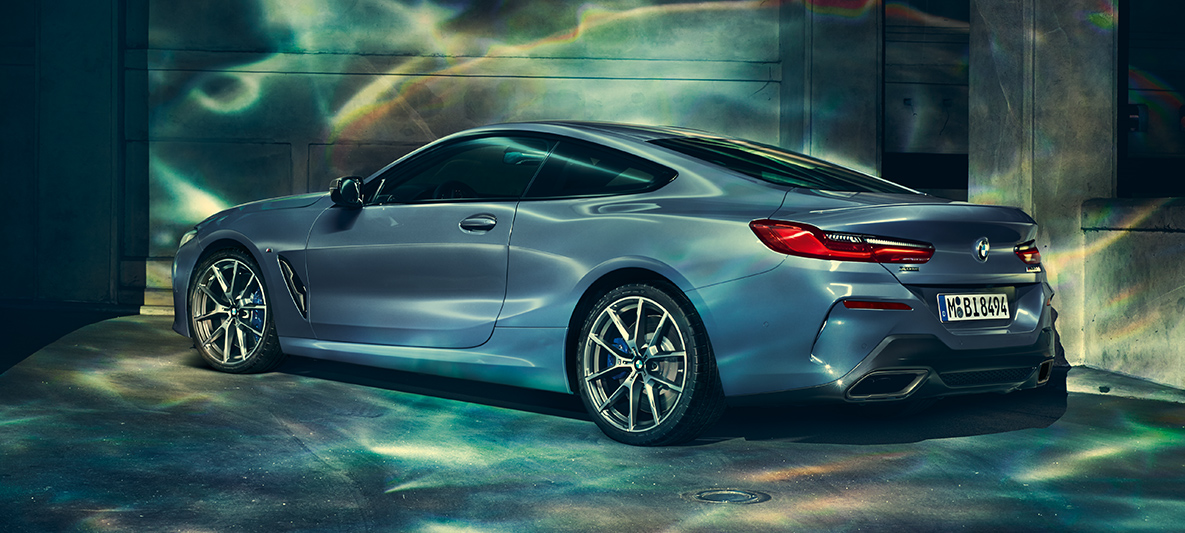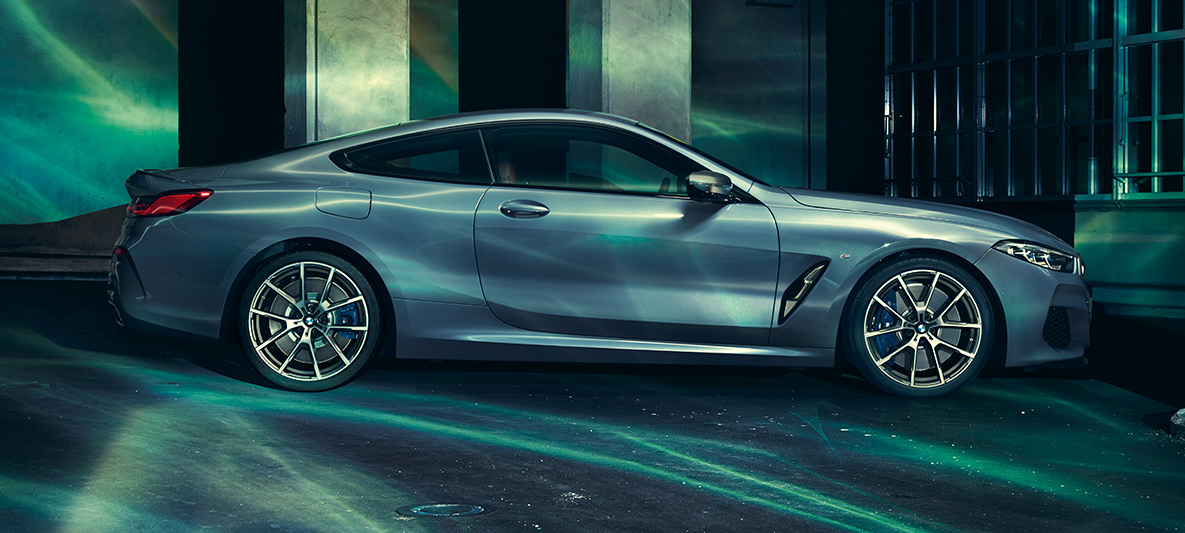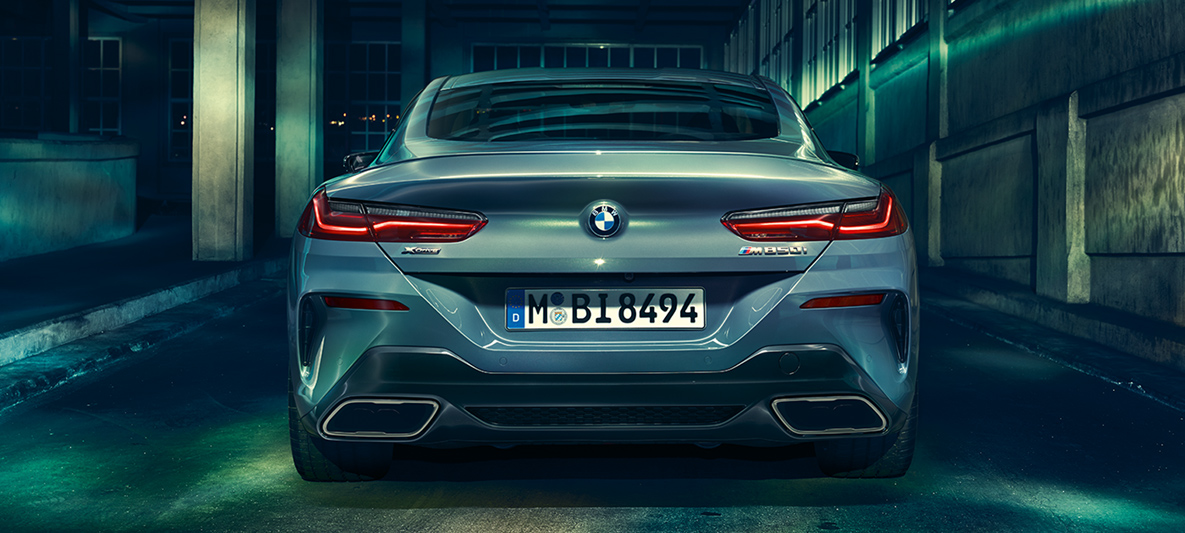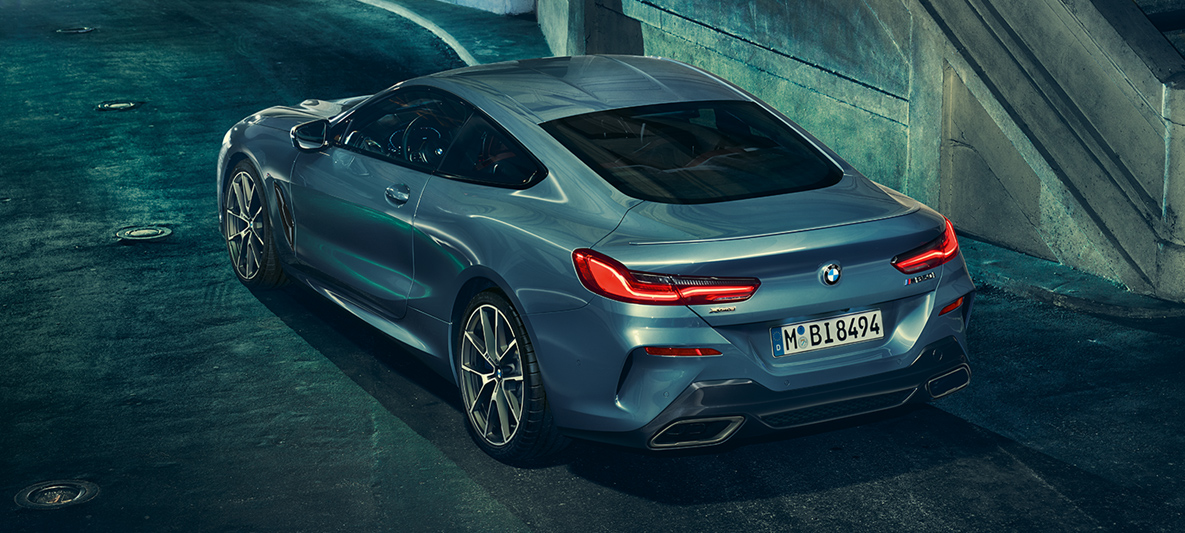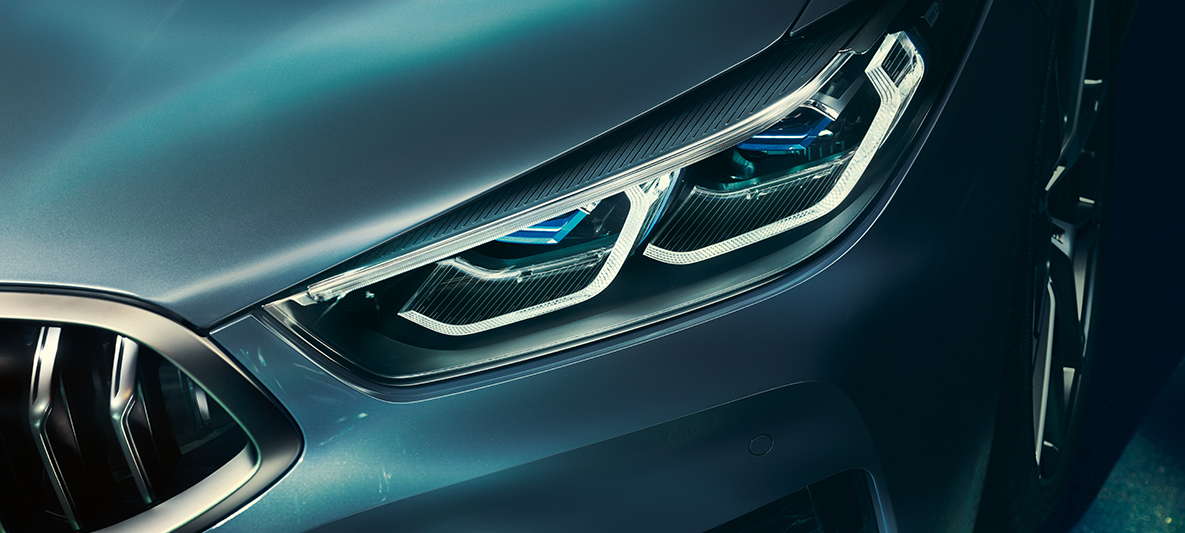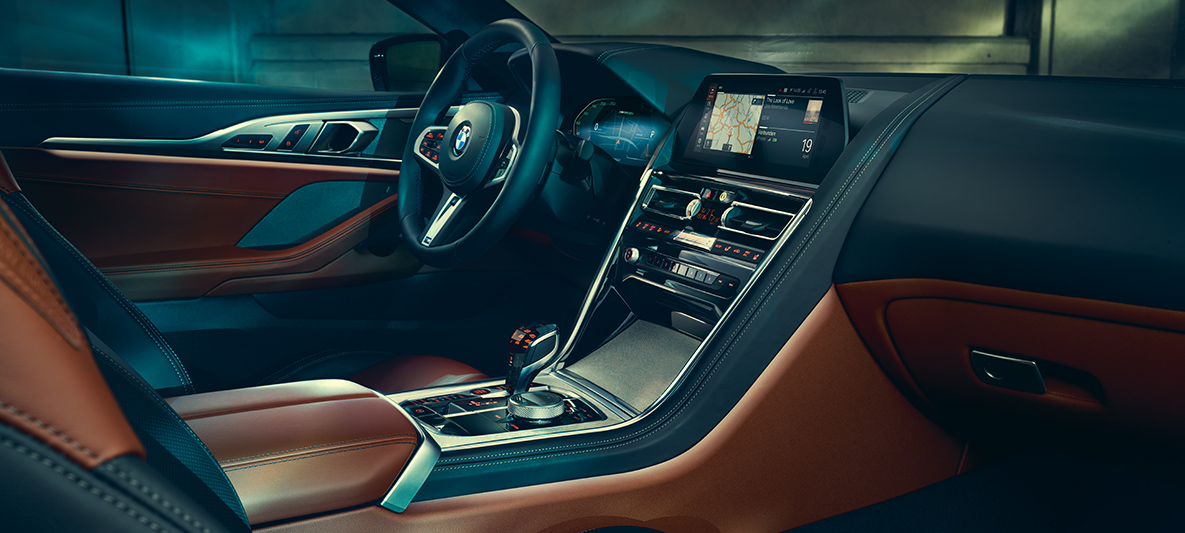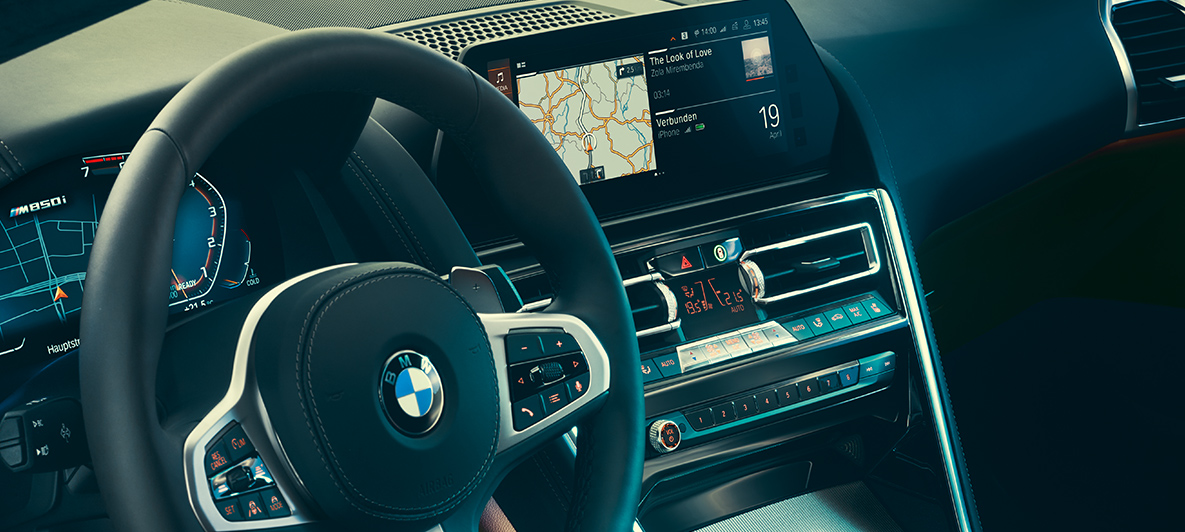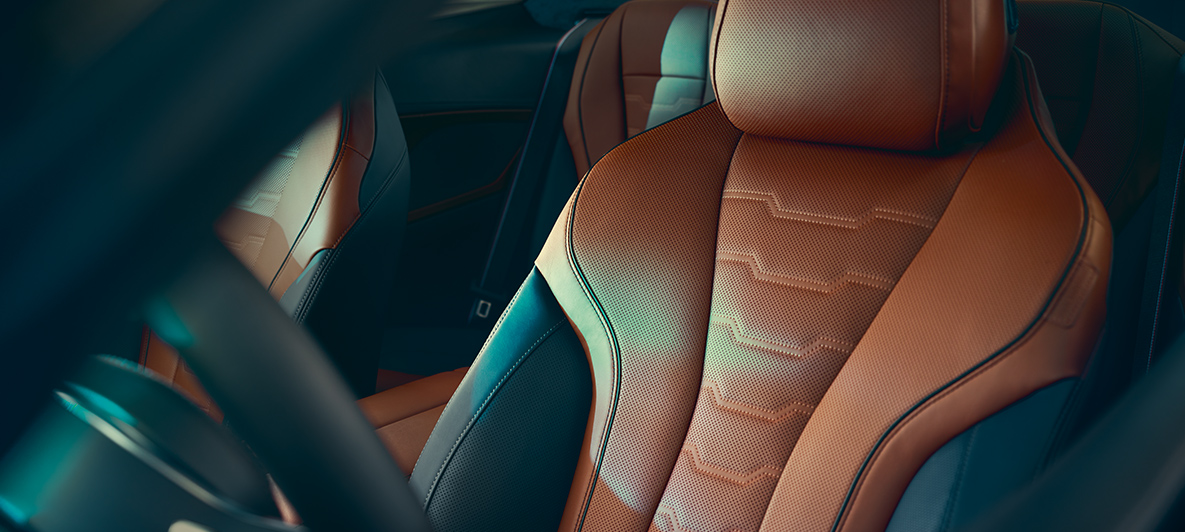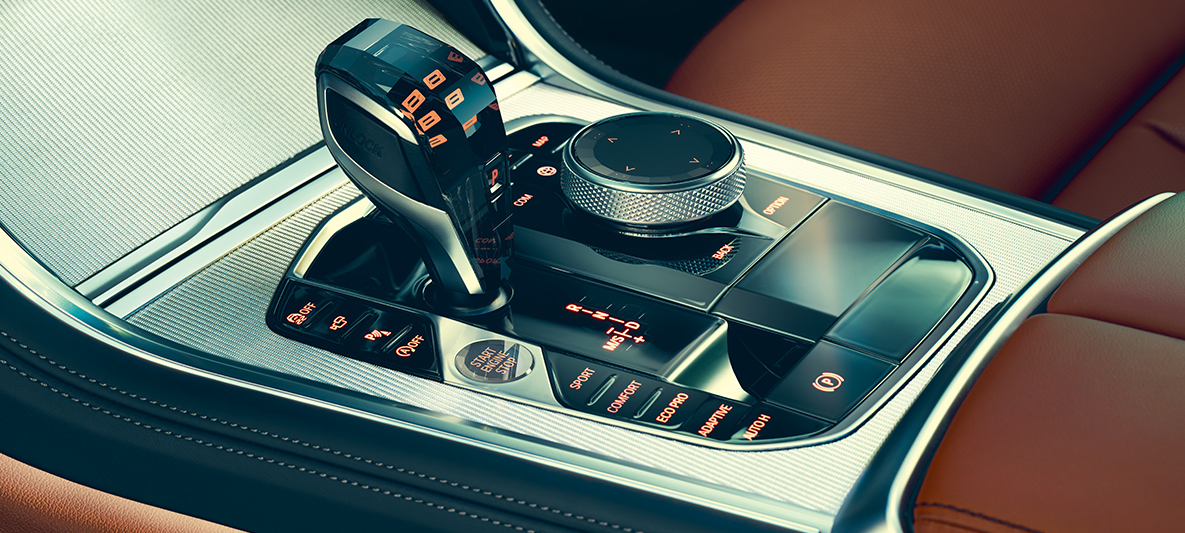 EXTERIOR AND INTERIOR DESIGN.
The sports car of the luxury segment – the modern, puristic interior of the new BMW 8 Series Coupé proves that contrasts can complement each other perfectly. High-quality materials, innovative technologies and numerous colour and equipment variations ensure a luxurious atmosphere and a high-quality appearance despite the distinctive sports car character. Both the elegant operating elements and the clear design lines head only in one direction: straight forward. This underscores the maximised orientation on the driver and lends the interior added dynamics. The perfect conditions for pure driving pleasure.
The BMW 8 Series Coupé introduces a whole new age of BMW design that is immediately recognisable, particularly due to its narrow headlights. The sporty exterior is characterised by an unusual interaction of sharply drawn lines that extend across the entire side of the vehicle and emphasise the concave surfaces and muscular shoulder areas. In combination with the flat roof line, the result is an especially sharp coupé form that sets totally new standards.

Fuel consumption and CO2 emissions.
BMW 840d xDrive (2)(3):
Fuel consumption in l/100 km (combined): 6.2–5.9
CO2 emissions in g/km (combined): 164–154

BMW M850i xDrive (2)(3):
Fuel consumption in l/100 km (combined): xxx
CO2 emissions in g/km (combined): xxx
No technical data is currently available for the BMW M850i xDrive.

The values of fuel consumptions, CO2 emissions and energy consumptions shown were determined according to the European Regulation (EC) 715/2007 in the version applicable at the time of type approval. The figures refer to a vehicle with basic configuration in Germany and the range shown considers optional equipment and the different size of wheels and tires available on the selected model.

The values of the vehicles labeled with (2), are preliminary.

The values of the vehicles labeled with (3), are already based on the new WLTP regulation and are translated back into NEDC-equivalent values in order to ensure the comparison between the vehicles. [With respect to these vehicles, for vehicle related taxes or other duties based (at least inter alia) on CO2-emissions the CO2 values may differ to the values stated here.]

The CO2 efficiency specifications are determined according to Directive 1999/94/EC and the European Regulation in its current version applicable. The values shown are based on the fuel consumption, CO2 values and energy consumptions according to the NEDC cycle for the classification.

For further information about the official fuel consumption and the specific CO2 emission of new passenger cars can be taken out of the "handbook of fuel consumption, the CO2 emission and power consumption of new passenger cars", which is available at all selling points and at https://www.dat.de/angebote/verlagsprodukte/leitfaden-kraftstoffverbrauch.html.

קרא עוד