THE BMW FINANCIAL SERVICES.
Start driving your dream today.
Your new BMW is within reach. All you need is the perfect financial solution with tailor-made leasing and loan options:
ORIGINAL BMW ACCESSORIES.
Feeling good, feeling familiar.
All BMW drivers enjoy driving pleasure as standard. Original BMW Accessories exists to meet your special desires. We offer a broad selection of individual additions and extras that are perfectly suited to your vehicle in quality, design and performance, offering you maximum added value – whatever you have in mind.
Discover more BMW accessories by categories.
BMW SERVICES.
Don't take your worries on the road.
BMW sets the standards in service and is always there for you. With Breakdown and Accident Assistance, our experts are available to you around the clock for emergencies – 365 days a year. Thanks to the innovative BMW Teleservices, your BMW automatically notifies your BMW Service Partner of maintenance needs and malfunctions, so they can contact you independently. With BMW Service Inclusive, these and all other services are financially covered for the time period of your choice. Secure more time for the important things in your life: With the wide range of services offered by BMW, you are always on the safe side.
THE BMW CONNECTIVITY SERVICES.
Always one step ahead.
Together with the intelligent BMW ConnectedDrive Services such as Real Time Traffic Information, Connected Music or Remote Services, you are always connected to your BMW and with the world.
Discover more BMW mobility services by categories.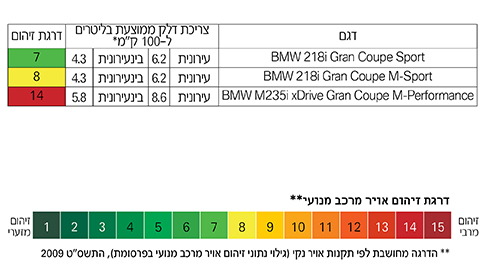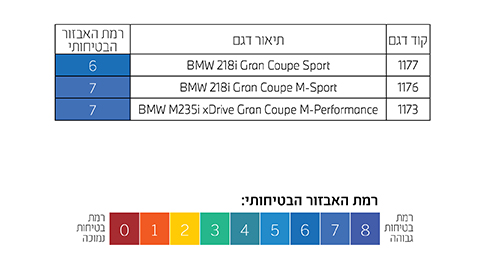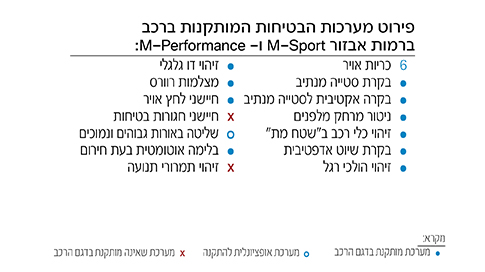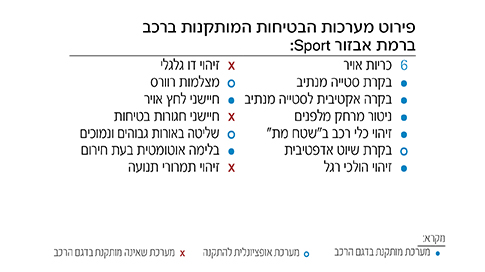 נתוני צריכת הדלק הם לפי בדיקות המעבדה. צריכת הדלק בפועל מושפעת גם מתנאי הדרך, מתחזוקת הרכב וממאפייני הנהיגה, ויכולה אף להגיע לפער משמעותי ביחס לנתוני המעבדה.
קרא עוד